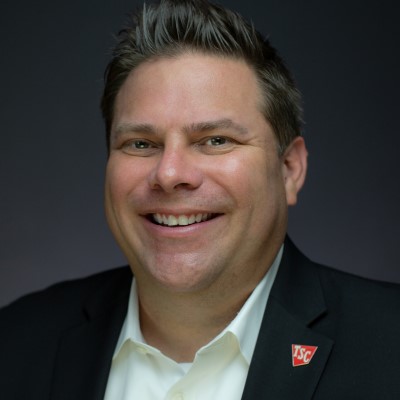 Vice President, Customer Facing Applications
Glenn Allison is Vice President, Customer Facing Applications Development for Tractor Supply Co., the largest rural lifestyle retailer in the United States with over 2,100+ stores and over $14 billion in annual revenues. Responsible for Retail Technology, eCommerce, Consumer Mobile App, Marketing, and Enterprise Data & Analytics.

Tractor Supply is frequently recognized as one of the best workplaces for IT professionals, ranking #14 in large company category for the 20212 Computerworld Best Places to Work in IT, and top 10 for team member development and retention.

Prior to Tractor Supply, Glenn worked previously at Kellogg Company, where he led global architecture and engineering functions to support supply chain modernization. Glenn also previously held several leadership roles at W.W. Grainger, one of the largest eCommerce retailers in the United States.

Glenn received his MBA from the University of Chicago and Master of Science in Information Technology from Northwestern University in Evanston, Illinois.

He currently serves on the CNBC Technology Executive Council, Chairman of the Technology Leadership Council for the National Retail Federation (NRF), Board of Directors for the Nashville Technology Council (NTC), and lifetime member of the FFA. For his work with technology and innovation, he was named to the "40 Under 40" list by the Nashville Business Journal.