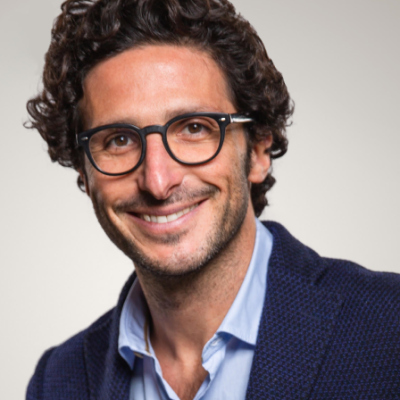 Adrien has over 13 years of experience in technology and retail with a strong emphasis in business development and entrepreneurship.

Prior to co-founding MIRAKL in 2011, a leading vendor of marketplace solutions, Adrien co-headed FNAC.COM's Marketplace business unit, focusing on developing the seller program and in-store multichannel deployment. In less than 3 years he created a new business that now accounts for more than 30% of overall profits.

Previously Adrien was a manager with DELOITTE's restructuring team where he advised many retailers in their turnaround process.

In his earlier years, Adrien co-founded ALL INSTANT, a NY based corporate instant messaging solution sold in 2003.

Adrien started his career as an Investment Banker with PARIBAS in Hong-Kong. He holds an MBA from HEC School of Management in Paris and a joint degree from NYU Stern School of Business.

Adrien lives in Paris with his wife and two daughters. He is part of multiple retail professional organisations and a member of the French delegation to the Young Entrepreneurship Alliance.