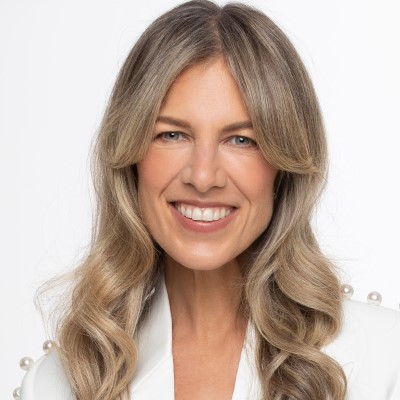 Jill Manoff is the editor-in-chief of Glossy, which explores the transformation of the fashion, luxury, beauty and retail industries through the lens of digital and technology. She oversees the editorial content and growth strategy of the media brand, launched in May 2016.

Manoff joined Glossy from Mode Media, where she was the editor of glam.com starting in July 2015. Prior to that, she was the editor of searsStyle and head copywriter in Sears' apparel division. She spent the start of her career in St. Louis as the fashion editor of Alive magazine, the fashion director and co- founder of Saint Louis Fashion Week, and a freelance fashion stylist, working for brands including Anheuser-Busch and Caleres.

Glossy is a media brand exploring how fashion, luxury and beauty industries are being disrupted by digital media and technology. Launched in 2016, it examines how technology is upending established brands and retailers, and giving rise to newcomers in these spaces. Glossy reaches its audience through editorial content, newsletters and the Glossy Podcast.