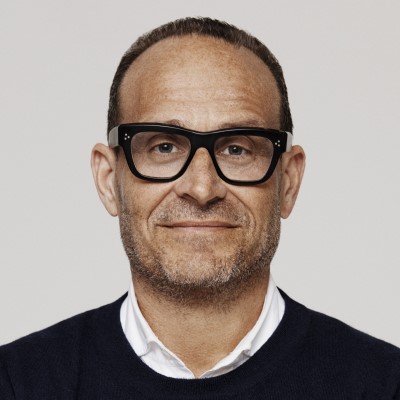 Marc J. Metrick is Chief Executive Officer of Saks, a premier luxury ecommerce platform. A highly accomplished retail industry executive with deep experience in strategy development, merchandising, marketing, operations and finance, Metrick has more than 25 years of experience in the industry, more than half of which included years in senior leadership roles at Saks Fifth Avenue and HBC.

Mr. Metrick previously led Saks Fifth Avenue, a role he assumed in April 2015 and during which he led a successful transformation of the retailer, resulting in several quarters of industry-leading performance. Metrick also served as HBC's Chief Administrative Officer, reporting to the Office of the Chairman, where he developed corporate strategies for all of the company's operating units and sat on HBC's Executive Committee. Metrick played an instrumental role in HBC's acquisition of Saks in 2013 and focused on developing the strategy that Saks is now successfully pursuing. He joined Hudson's Bay Company in 2012 as Chief Marketing Officer, where he oversaw all marketing and digital commerce for Hudson's Bay and Lord + Taylor. Prior to this, Metrick spent 20 years at Saks Fifth Avenue in varying roles across merchandising, finance and operations, last serving as the Chief Strategy Officer.

Metrick is a member of the Executive Committee of the Board of Directors of the National Retail Federation, and he is on the Advisory Board of the Jay H. Baker Retailing Center at The Wharton School at the University of Pennsylvania. He is also a member of the CNBC CEO Council and represents Saks with the Partnership for New York City. Since 2019, he has been a member of The Business of Fashion's BoF 500, the definitive index of people shaping the fashion industry.

Metrick has a Bachelor of Science degree in Business Administration from Boston University.