See what's in store
Retail Store Tours are expert-led, highly curated, time efficient guided walking tours of cutting-edge stores. Attendees experience the latest tech, store designs, employee training, and best practices.
The tours allow people to get insider insights, network with peers and stay ahead of industry trends. Programs are created with retailers and designed to deliver impactful unique experiences for each location.
Who should tour?
Retail executives in fashion, apparel, health, beauty, cosmetics, jewelry, restaurants, and department stores. For executives in branding, IT, operations, business analyst consulting, or retailers who want to stay on the cutting edge.
What will I learn?
Learn the eight habits of successful retail: human touch, use of technology, store design, brand story, employee training, safety, adaptation to change, and a unique value proposition.
What will the tour look like?
Each guided tour is led by a retail industry expert who will take retailers to several carefully selected stores at a premier shopping destination. At each store, an administrator will speak about the features, innovations, store design experience, customer service enhancements and brand stories at that location.
What are the benefits?
Gain insider insights
Hear from industry subject matter experts
Stay in touch with industry trends and technology
Network with your peers
Access to the Exclusive Meet-up for tour participants on Monday, 1/15/24 from 4:00-5:00 pm
How do I purchase a tour?
Guided Retail Store Tours can be purchased in the "Add-on Experiences" section of Registration
The cost is $180 per tour
Guided Retail Store Tours are available to Retailers only
*All Retail Store Tours will depart from a designated location that will be emailed to tour participants prior to NRF 2024: Retail's Big Show.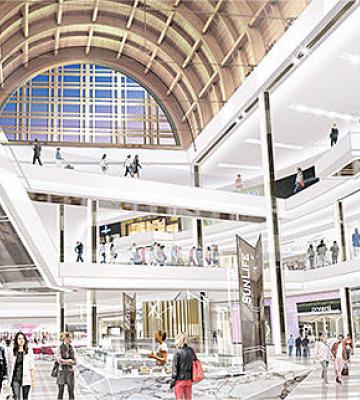 American Dream: The Future of Retail Experience

A world-class retail and entertainment destination, American Dream redefines the customer experience in shopping and leisure with a unique combination of retail, dining, technology, entertainment, and attractions. Called one of the seven wonders of the retail world, American Dream features over 400 stores and attractions just a short bus ride from the Javits Center with each store having a unique experience. It is among the most technologically advanced shopping centers in world with one of the most advanced uses of digital signage technology, and offers the best-in-class luxury, fashion, beauty, electronics, sports, children, and technology stores all in one location.
Tour duration: 4 hours
Sponsored by: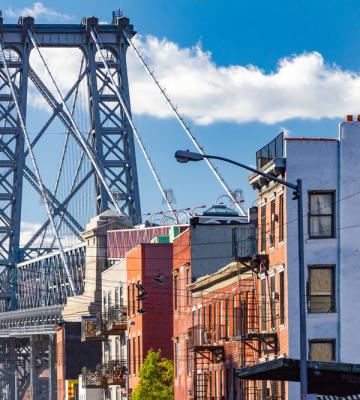 Brooklyn: Retail Reinvented

Well over a decade ago, an influx of artists, musicians and retro-style bars made Brooklyn's Williamsburg neighborhood trendy. Today, we find existing brands such as Apple and Alo Yoga in unique forms and formats. Come to Williamsburg to see new creative concepts, products and business models in retail, easily accessible from Midtown Manhattan and the Javits Center.
Tour duration: 2 hours
Sponsored by: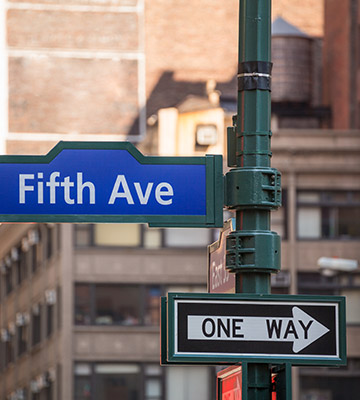 Fifth Avenue: Iconic Retailers

This tour of New York's iconic retailers on the famous Fifth Avenue offers insight into the latest innovations in store design with the ideas, influencers and thought process behind their conception. The tour will visit iconic stores in the heart of the Midtown shopping district. Experience store innovation, tech, store concepts, merchandising, and how brands are seeing sustainability.
Tour duration: 2 hours
Sponsored by: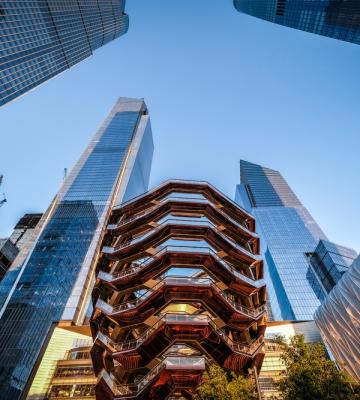 Hudson Yards + Grocery

One of the newest shopping facilities in New York City, Hudson Yards represents the best of what leading-edge retail has to offer. A vertical mall that is easy to navigate, it features everything from out-of-the-box mindfulness to participatory experiences to luxury brands reinventing themselves. Hudson Yards is on Manhattan's West Side and a five-minute walk from the Javits Center.
Tour duration: 2 hours
Sponsored by: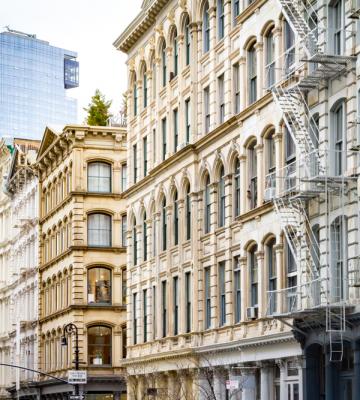 SoHo: Innovation in Action

Nowhere is the scale and diversity of retail more pronounced than in SoHo & NoHo. A short distance from the Javits Center, SoHo and NoHo are known worldwide for innovative artistry and artfulness. It is here that retail is unbound, spilling all over the streets in a kaleidoscope of forms. Side by side with iconic stores are avant-garde pop-ups that will not be around tomorrow. The randomness is inspirational, and it adds to the neighborhood's excitement. See why SoHo & NoHo is the place that old stores come to reinvent themselves.
Tour duration: 2 hours
Sponsored by:
When are Retail Store Tours offered?
Friday, January 12, 2024
2:00 p.m. – 4:00 p.m. (Brooklyn, Fifth Avenue, Hudson Yards, and SoHo)
Saturday, January 13, 2024
10:00 a.m. – 12:00 p.m. (Fifth Avenue and Hudson Yards)
10:00 a.m. – 2:00 p.m. (American Dream)
11:00 a.m. – 1:00 p.m. (Brooklyn and SoHo)
2:00 p.m. – 4:00 p.m. (Brooklyn, Fifth Avenue, Hudson Yards, and SoHo)
3:00 p.m. – 7:00 p.m. (American Dream)
Monday, January 15, 2024
6:00 p.m. – 8:00 p.m. (Fifth Avenue, Hudson Yards, and SoHo)
Wednesday, January 17, 2024
10:00 a.m. – 12:00 p.m. (Fifth Avenue and Hudson Yards)
11:00 a.m. – 1:00 p.m. (Brooklyn and SoHo)
---
Tour Topics and Information