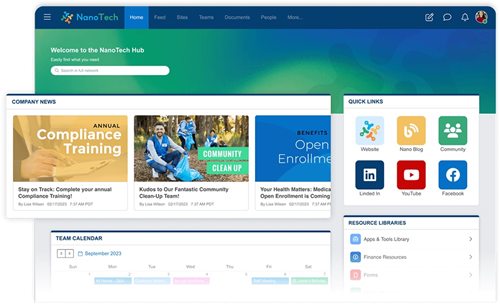 Many intranets are clunky & outdated. With MangoApps, discover a turnkey solution that's modern, engaging, and tailored for today's enterprise.
A MangoApps Modern Intranet lets you upgrade from SharePoint, Drupal, or custom intranets to a personalized, customized, and consolidated employee experience. MangoApps makes files, communication, training, and collaboration quickly accessible to frontline and corporate employees, with deep mobile functionality and a unified search bar for everything.
Hundreds of enterprises, like PetSmart and the YMCA, utilize MangoApps to modernize their employee intranet and bring their teams closer together with the only intranet solution that comes with an adoption guarantee.