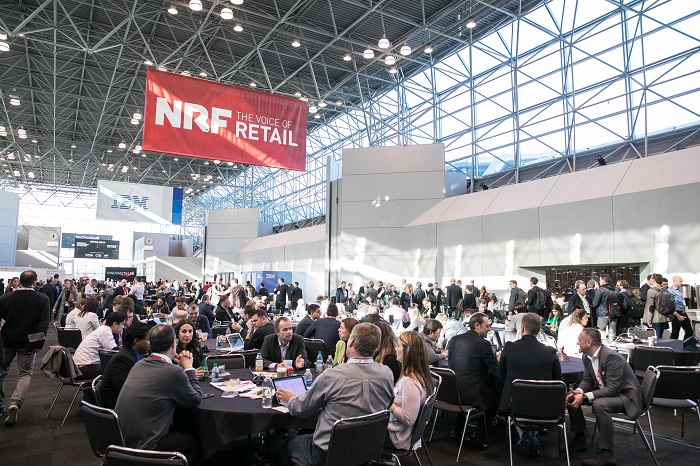 If we want to stand out
we have to stand together
NRF is the world's largest retail trade association, representing discount and department stores, home goods and specialty stores, Main Street merchants, grocers, wholesalers, chain restaurants and internet retailers from the United States and more than 45 countries. At NRF 2019: Retail's Big Show, you'll be able to see first-hand how being a member can greatly affect your business.
Perks of becoming an NRF retail member
Advocate on Important Policy Issues
Through NRF membership, retailers can help shape the policies that impact our industry.
Discuss issues and legislation with a team of policy experts.
Participate in issue-specific committees.
Tell policymakers how their decisions impact your business.
Gain Insights Into Industry Trends
NRF provides members with valuable insights to make better decisions, transform their businesses and achieve their goals.
Obtain access to industry benchmarking, consumer trend data, economic analysis and original research.
Attend members-only webinars with insight and analysis from retailers and industry partners.
Stay apprised of essential industry news through briefings and newsletters.
Network with Retail's Best and Brightest
NRF membership offers the opportunity to connect with 18,000+ companies.
Receive discounted registration for NRF conferences and events.
Network with 18,000 NRF member companies and 41,000+ attendees at 22 conferences and dinners.
Join one of 40+ committees to connect with like-minded peers.
Connect with 11,000 job seekers on the NRF Job Board and promote open positions through NRF SmartBrief newsletters.
Attend local events in cities across the United States and Canada throughout the year.
For non-retailers interested in NRF membership, please click here for more information.
Questions about the benefits of
NRF Membership?
Contact