NRF 2020 Vision: See why this year's Big Show is nothing you've seen before.
Meet and greet (and collaborate)
NRF 2020 Vision is the one event where people make more than just contacts, they make cohorts. And with more than 38,000 people converging in NYC for NRF Retail Week, you're guaranteed to build your circle.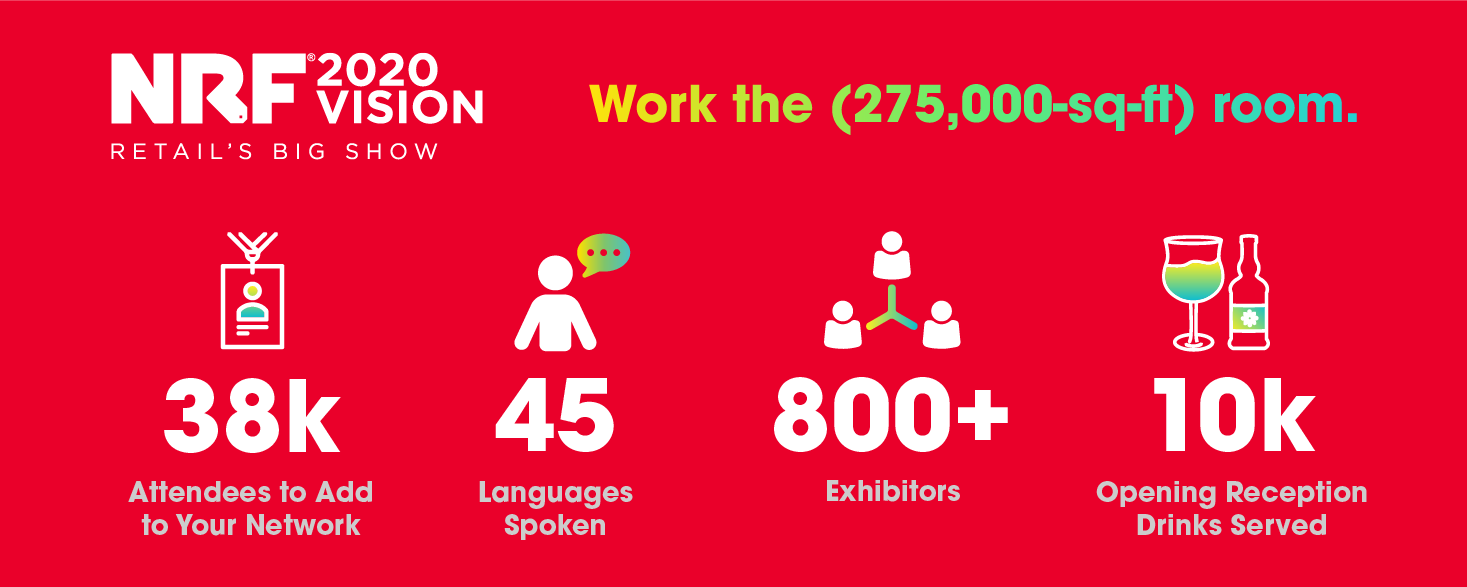 Find your X factor on the Expo Floor.
The Expo Floor is where big things happen. Explore innovative technologies, learn about groundbreaking solutions and
connect with more than 40,000 visionaries in retail today.

The world can't stop talking about Retail's Big Show
Every January, the world watches as NRF turns NYC into the city of (retail) dreams.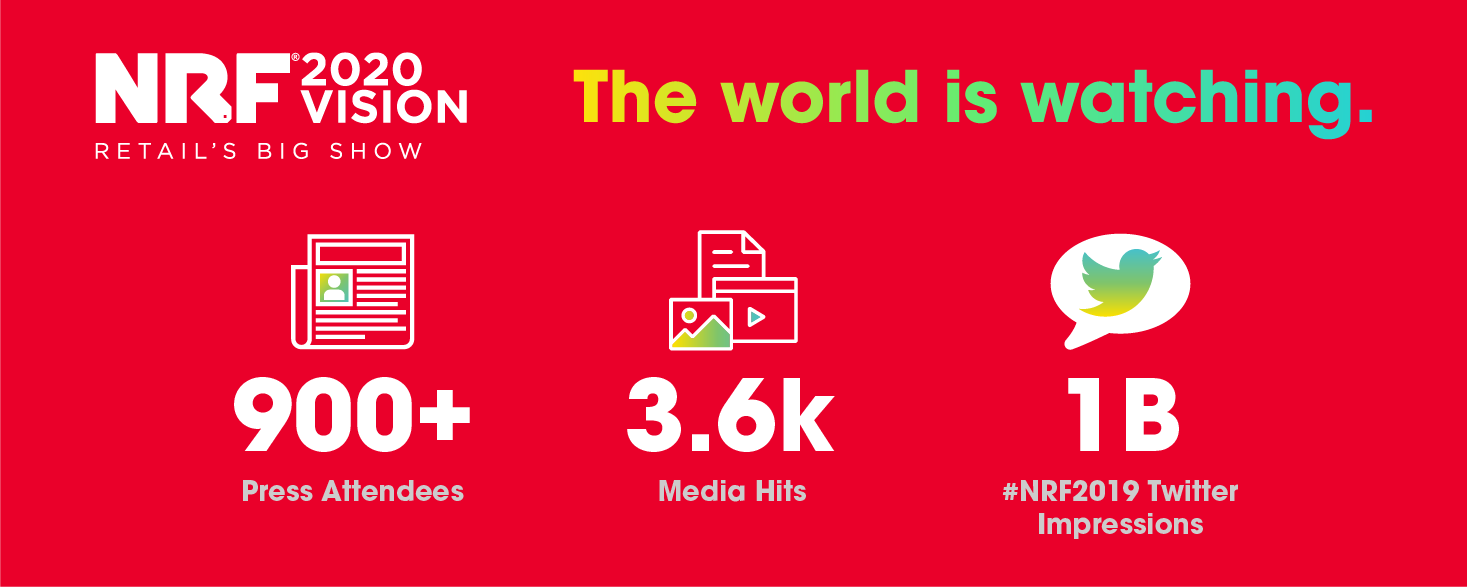 NRF 2020 puts NYC in a retail state of mind
The greatest minds in the industry (38,000 to be exact) take over The City That Never Sleeps.