NRF 2020:
Find Your Vision
In retail, vision isn't something you have, it's something you do. A course of action. A plan of attack. A way of working that not only predicts the future, but creates it - one day at a time. That kind of vision isn't easy to find, but this year of all years it's worth taking a closer look.
NRF 2020: Retail's Big Show. It's the one place where we all come together to see beyond what is, to reveal what could be. Plotting a vision for where we're going by learning from where we've been. It's where visionary talent meets visionary tech. Where big box retailers share out of the box ideas, and the latest and greatest becomes the here and now.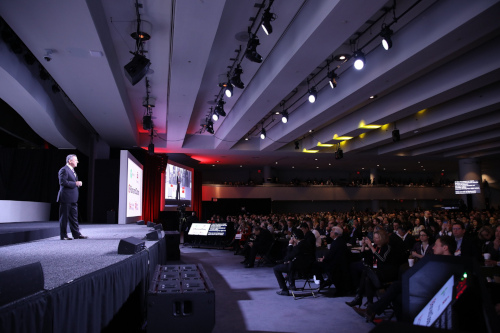 Approach the new year with a whole new perspective.
2020 vision starts with NRF 2020.
Big Show.
Big vision.
Watch highlights from 2019 and see how we bring focus and clarity to the retail ecosystem: convening the biggest and brightest in retail like only NRF can.
Check out our full recap of NRF 2019 for more videos, articles, photos and more.