This area of the Expo floor showcases the latest technologies from the industry's best startups. To participate, your company must be less than three (3) years old.
The cost to participate in the Startup Zone is $5,000, which includes:
6' x 7' Kiosk with custom graphics on back wall
1 Bar stool
1 500 watt electrical drop
Wireless internet
1 full conference badge, 2 exhibitor badges
One-year of NRF membership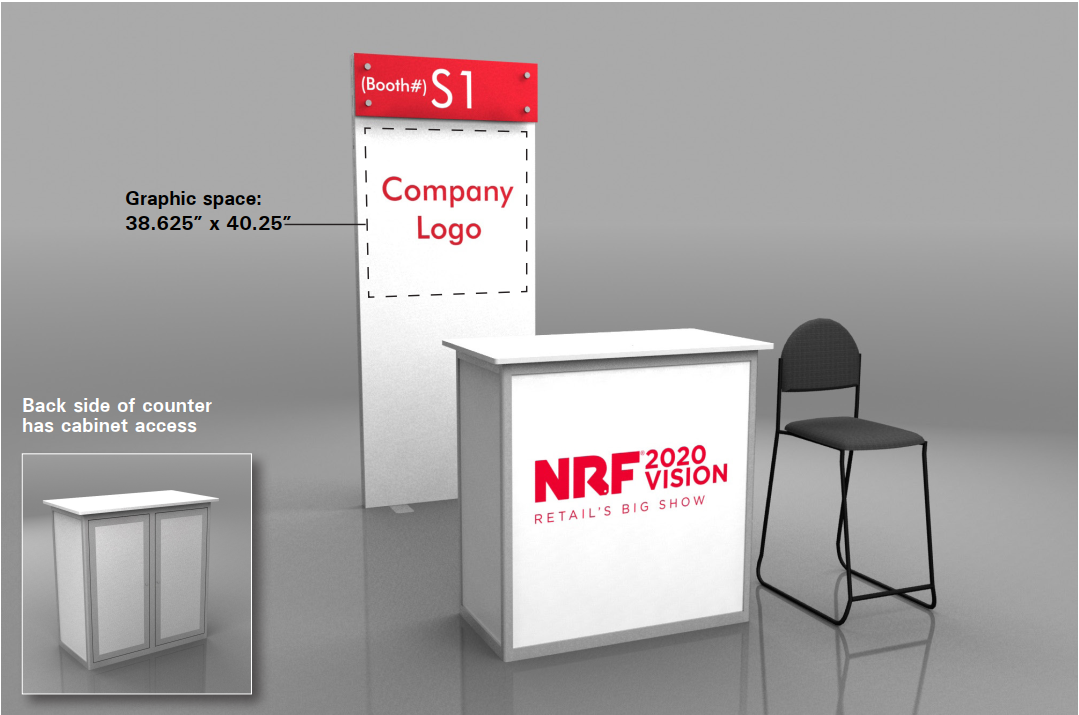 Conceptual Rendering
View the Startup Zone Floorplan
Want to exhibit in the Startup Zone at NRF 2020?
Contact