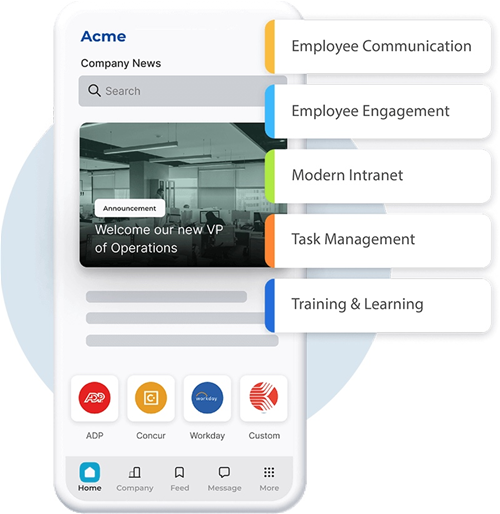 Transform Internal Operations with Our Frontline SuperApp

From onboarding new employees to optimizing communication, managing tasks, and implementing digital workflows, MangoApps has you covered.
MangoApps offers the only frontline employee app that consolidates all aspects of employee engagement, communication, and enablement in a single experience. The app offers features like communication, file management, training, and SSO access, all from a mobile-first experience.
Hundreds of enterprises, including PetSmart, YMCA, and the Kansas City Chiefs, use MangoApps to modernize their tools and empower employees.  MangoApps is the most comprehensive Frontline Employee App on the market, and the only one to stand behind its product with an employee adoption guarantee.