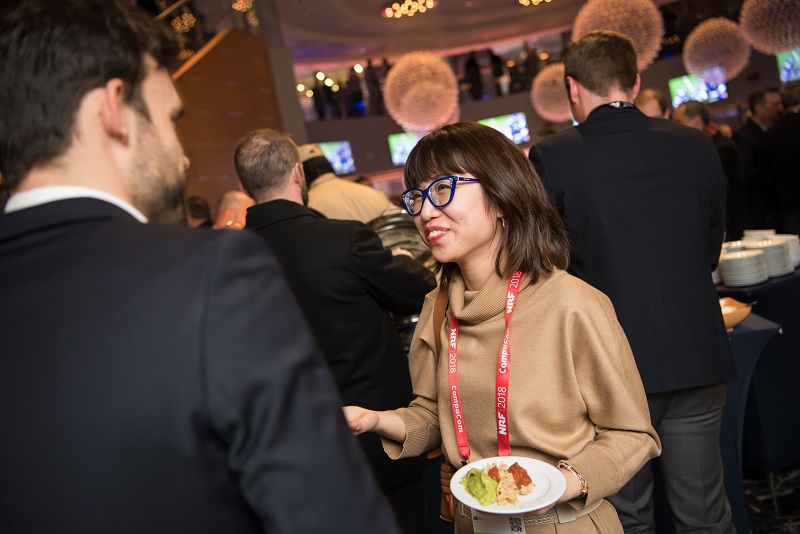 Networking on
a global scale
Saturday, January 12 | 7:00pm –9:00pm
The world's largest retail conference and expo now features more of the world. Join fellow international attendees at the Opening Night Reception in the Broadway Ballroom at the Marriott Marquis. Connect with friends from across the globe as we welcome you to NYC! This program is open to all international attendees.
Reception Experiences
Navigate The Big Show
Whether you are a first timer or seasoned attendee, NRF staff will be available to answer any questions you may have regarding getting around the event, networking opportunities, conference sessions, the EXPO, using the mobile app and more

NRF Zone
Discover the benefits of getting involved with NRF all year long.

Explore New York Retail
Meet experts from Retail Store Tours who can help you navigate the NYC retail scene.
Expo Tour & Exhibits Assistance
Meet the creators of the Big Show Expo Tours and determine if one is right for you (based on availability). If you have questions regarding what products are available on the expo floor, we can help.