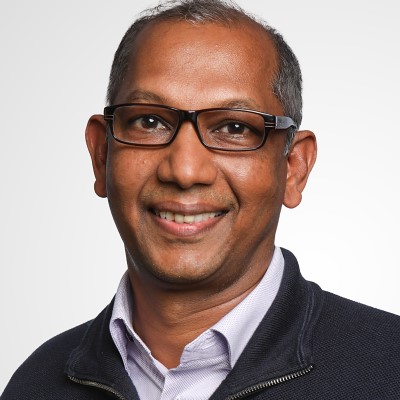 Vinod Bidarkoppa is the Chief Technology Officer for Sam's Club and member of the Sam's Club and Walmart Global Technology Executive Leadership team. He is responsible for the strategic direction and management of all aspects of Sam's Club Technology. This includes leading global teams, across multiple locations, to design, build and operationalize industry-leading platforms and solutions that will help provide a special experience for our associates and members.

Vinod is a seasoned leader with 25+ years of global Technology and Digital Transformation experience across various industries and geographies. His experience spans omni-channel retail, healthcare and the airline/travel industry across U.S., Europe and Asia.

Prior to Sam's Club, Vinod served as the CIO and Senior Vice President of Technology of multiple divisions of UnitedHealth Group, a Fortune 5 company, where he was responsible for leading global teams to define and execute Healthcare Digital Transformation initiatives. Before that, he served as the Group Technology Executive at TESCO, a UK based Global Retailer, leading world-wide engineering and operations. His also led the Technology Products and Services Business at HP.

Vinod has a Master of Business Administration from the Cox School of Business at Southern Methodist University and a Master of Science in Computer Science from Texas Tech University. He studied Mechanical Engineering during his undergraduate years at National Institute of Technology in India.