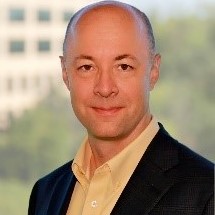 VP, Supply Chain Optimization
Tony Rossa, Sleep Number® setting 45, serves as the Vice President of Supply Chain Optimization for Sleep Number. Tony is a critical leader in leveraging Sleep Number's advantage as a vertically integrated business to continuously evolve how the Company fulfills its purpose of improving the health and wellbeing of society through higher quality sleep.

Tony's extensive supply chain experience has transformed Sleep Number's customer-centric fulfilment model through a period of rapid growth across the U.S. He is dedicated to finding innovative solutions that accelerate life-changing experiences through the proven benefits of the award-winning Sleep Number 360® smart beds. Under his leadership, Tony's team blends effective project management, actionable data and analytics, and digitization capabilities to advance the Company's dynamic, made-to-order fulfilment process. These efforts have been instrumental in progressing Sleep Number's flexibility and adaptability in a retail environment – from day of delivery all the way back to manufacturing – and earning industry accolades in supply chain operations.

Prior to joining Sleep Number, Tony held a variety of leadership roles over 30 years at GE Healthcare and General Chemical, specializing in manufacturing management, global sourcing, global service, sales operations and continuous improvement.