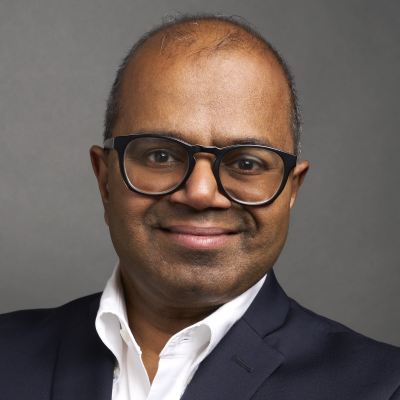 Northern Tool + Equipment
Suresh Krishna joined Northern Tool + Equipment as CEO in April 2020 after five years as a member of the Advisory Board. He brings entrepreneurial leadership and innovation skills to help propel the next phase of growth for Northern. Since taking over as CEO, Suresh has led the organization to revenue growth of 40%, serving a record number of customers, and generated record EBITA in a short two-year period. Suresh's approach to business is forward looking, results oriented and decisive, with an emphasis on speed in execution to maximize Northern's relevance to customers.

Prior to joining Northern, Krishna held senior leadership roles at leading global companies including Polaris, United Technologies, Diageo and Sleep Number. He has vast experience in driving innovation, implementing digital transformation, building flexible supply chains and leading mergers and acquisitions. Krishna's broad and strategic mindset and ability to drive transformative change position him to help Northern achieve its potential.

Suresh holds an M.B.A. from the Kellogg School of Management at Northwestern University in Evanston, IL, and a B.S. in mechanical engineering from the National Institute of Technology in India. Suresh is a regular speaker at the Carlson School of Management at the University of Minnesota and the Kellogg School of Management at Northwestern University. He is also a member of the Minnesota Business Partnership, and Wall Street Journal CEO Council.