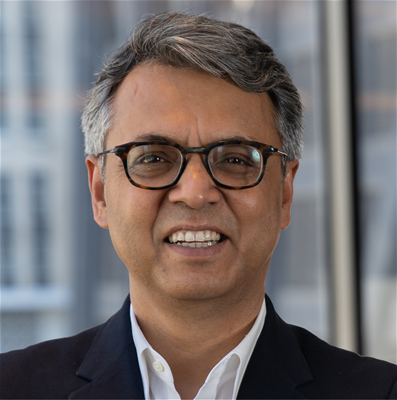 Senior Partner and Global Leader of Consumer Goods and Retail Practice
Sajal Kohli is a Senior Partner at McKinsey & Company, based in Chicago, and leads McKinsey's global work in the retail and consumer-goods industries.

In more than 25 years of management consulting, Sajal has counseled leading global retail and packaged-goods clients as they set growth strategies and face the challenges of both the changing international landscape and domestic-market shifts because of digitization, consolidation, and new entrants. He has served retail and consumer-goods clients across Asia, Canada, Europe, Latin America, and North America. He serves retail clients across multiple formats, including hypermarkets, pure ecommerce players, grocers, restaurant chains, department stores, and leading consumer-goods companies across food, consumer-electronics, personal-care, beauty, and other categories.

Sajal focuses on working with senior leaders and their management teams to drive growth and commercial and operations transformations across both retail and consumer-goods companies. Over the last few years he has been spending a lot of time with organizations on the potential and implications of tech enablement, including advanced analytics, artificial intelligence, and their implications on the future of work.

Before joining McKinsey, Sajal was an executive for a retail and consumer-goods company in Asia and Europe.

On a personal level, Sajal has accomplished milestones such as climbing Mount Kilimanjaro, completing several Chicago Olympic distance triathlons, playing in the US Squash Illinois State Championships, and was a national swimmer and part of the Indian junior water-polo team.

As a global citizen who has lived and worked across continents, Sajal is also deeply invested in the power of foreign policy and is a trustee of the Chicago Council on Global Affairs.