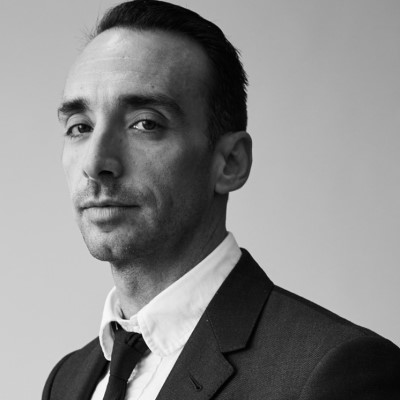 Rodrigo Bazan was appointed in May 2016 as Chief Executive Officer of Thom Browne, where he has successfully led the global expansion of Thom Browne, the brand's direct-to-consumer footprint, philanthropic endeavors and commercial collaborations.

Since May 2016 Thom Browne has opened directly-operated stores in Beijing, Shanghai, Hong Kong, Tokyo, Seoul, Milan, London, Canada and continued its expansion in the U.S totaling 78 locations and growing. In 2018, Bazan successfully oversaw the 85% majority share purchase of Thom Browne by Zegna group, allowing access to resources for continued expansion of Thom Browne's product and service offerings.

Prior to this he served as President of Alexander Wang since 2010. As the brand's first president, Mr. Bazan successfully led Alexander Wang's product and business growth, with strategic repositioning onto designer floors and the rollout of 27 stores worldwide. Under Bazan's leadership, the brand has pioneered a number of global initiatives, including, Alexander Wang becoming the first American designer to collaborate with H&M.

Mr. Bazan's extensive executive background includes experiences at Gucci Group and LVMH working in NYC, Paris, London, and Florence. Between 2007 and 2010, Mr. Bazan worked as Vice President and General Manager for Marc Jacobs Europe, Middle East, and India.

Since 2012, Bazan has served as an annual member of the CFDA/Vogue Fashion Fund business advisory committee. Mr. Bazan was born in Argentina. He was educated in Argentina, Germany, and USA and is a graduate of the Universidad Argentina de la Empresa (UADE) in Buenos Aires.