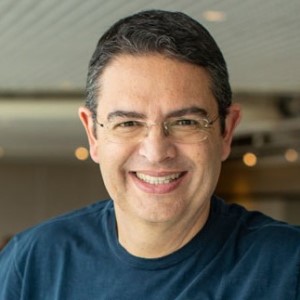 Alpargatas (Havaianas & Rothy's)
Robert Funari has been Alpargatas CEO since January/2019 and non-executive board member at Rothy's. Previously, Roberto has been a non-executive board member of Alpargatas and strategic committee leader from April/2018 to December/2018.

Roberto developed his career in leading global consumer goods companies for thirty-five years. He has led operations across multiple international markets in Europe, Asia Pacific, Africa and Latin America. Also, he has led corporate strategic functions like global marketing, research and development and corporate strategy.

He is founder of HeI! Ventures that invest in health-tech and data analytics start-ups.

Roberto is a non-executive board member in "Projeto Gauss", an NGO focused on giving university access to low-income students.