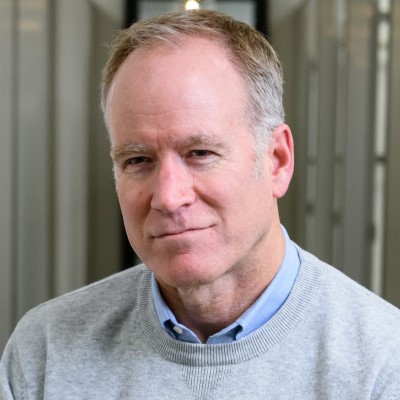 President and Chief Brand Officer
Pete Nordstrom began his career in the stockroom of his family's downtown Seattle store. He worked in sales and stock through high school and college. After graduating from the University of Washington with a degree in English, he held many positions and gained experience throughout the company before becoming a co-president in 1995 and then president and chief brand officer in 2020. He supports the company's merchandising and supply chain organizations.

In 2000, Pete became the head of merchandising, which includes all planning and buying and also currently supports store planning and the Nordstrom Product Group (the Nordstrom private labels). Pete and his team have strengthened the company's ability to offer the best in fashion by fostering strong partnerships with the world's most successful and established brands as well as fresh, emerging designers. He's led several strategic merchandising initiatives, including purchasing a majority interest in the Jeffrey luxury boutiques, creating an expanded and comprehensive designer offering, launching the Pop-In@Nordstrom shop series and bringing in limited distribution brands.

Since Pete and his two brothers, Blake and Erik, took over the leadership of Nordstrom in 2000, the business has grown from $5.1M to $15.1M, and has increased the number of stores from 115 to 370+. The brothers also took the company international in 2014, opening the first Nordstrom store in Canada, and recently opened the first full-line Nordstrom store in New York City.

Pete is a Board member of the highly influential and successful local radio station, KEXP, is a veteran of the Seattle music scene and plays bass in the power-pop band Stag. He's the co-founder of SMooCH (Seattle Musicians for Children's Hospital), an annual fundraiser for Seattle Children's Hospital.