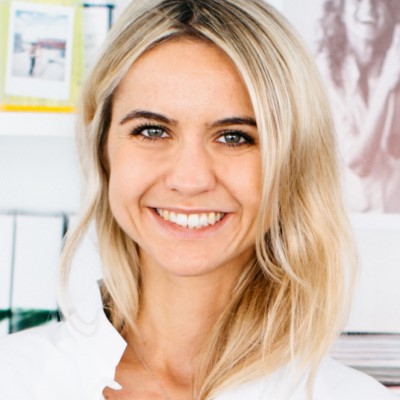 ADAY is a direct-to-consumer brand designing capsule wardrobes that enable customers to experience more with fewer pieces.

ADAY encourages to invest in better, more versatile clothes so more time can be spent pursuing passions, living life and traveling better. The company uses innovative, high-quality fabrics and chooses its suppliers for their support of people and the planet: from living wages to solar energy, energy efficiency, and more.

Nina was named to Forbes 30 under 30 with her co-founder Meg and ADAY was named one of Fast Co's Most Innovative Companies and has been featured in Vogue, Refinery29, Conde Nast Traveler + more.

Nina is passionate about minimalism, planet earth, human connection + creating a beautiful future and the role ADAY as a brand plays when it comes to creating that very future.