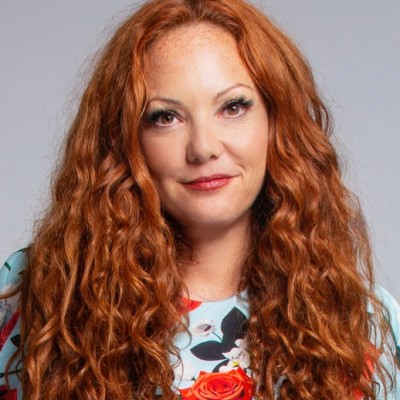 Founder & CEO of Runway of Dreams Foundation/CEO of GAMUT Management
Before starting the Runway of Dreams Foundation in 2014, Mindy spent 20 years working in fashion as a designer for the INC collection and as a stylist for Saks Fifth Avenue. Mindy was inspired to start Runway of Dreams after her son Oliver, who has Muscular Dystrophy, dreamed of wearing jeans like everyone else. After using her design skills to adapt jeans that met his needs and increased his confidence, she went on to conduct extensive research as to the modifications required to mainstream clothing to meet the needs of the largest minority in our world- people with disabilities.

In 2016, Mindy partnered with Tommy Hilfiger to make fashion history by creating the first mainstream adaptive clothing line in the market. Runway of Dreams was founded on the basis that clothing is a basic human need. The foundation develops, delivers, and supports initiatives providing a platform to broaden the reach of mainstream adaptive clothing and promote people with disabilities (PWDs) in the fashion industry. This year's Runway of Dreams fashion show was recognized as one of the top seven NYFW shows by Forbes, highlighting the latest designs from the Adaptive category featuring brands such as Kohl's, Target, JCPenney, Zappos.com and Tommy Hilfiger.

Due to the overwhelming amount of requests Mindy received at Runway of Dreams from a multitude of brands and industries for connection to PWDs, in 2019, Mindy created GAMUT Management. GAMUT is a trailblazing consulting and talent management company that represents people with disabilities (PWDs), across the fashion, lifestyle, and entertainment industries.

GAMUT exists to lead brands towards doing better, more inclusive business, helping to engage with, and develop new products for PWDs. GAMUT works with a diverse range of clients including Adidas, Victoria's Secret, Footlocker, Kohls & QVC. disabilities.