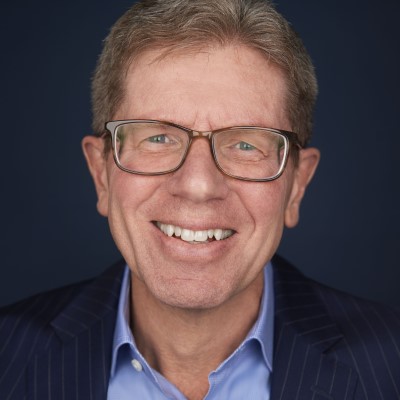 Former President and Chief Executive Officer
Mike George served as CEO of Qurate Retail, Inc. from March 2018 to October 2021 and as CEO of QVC®, Inc. since 2004. He also served as President of QVC, Inc. from 2004 through July 2021.

Mike joined QVC, Inc. from Dell, Inc., where he was the Chief Marketing Officer and also led its U.S. Consumer business. Prior to this, Mike was a Senior Partner at McKinsey & Co., Inc. and led the firm's North American Retail Industry Group. He also served as a member of the firm's partner evaluation committee.

Mike is Chairman of the National Retail Federation Board of Directors. He serves on the Board of Directors for Ralph Lauren and the National Constitution Center. Mike served on Qurate Retail, Inc., Board of Directors from 2011 to 2021, the Brinker International Board of Directors from 2013 to January 2020 and on the Payless ShoeSource Board of Directors from 2003 to 2006. In addition, he served on the Kimmel Center Board of Directors for six years and the Board of Directors for Alex's Lemonade Stand Foundation for 10 years.
Mike earned his bachelor's degree from Northwestern University and his master's degree in finance from Northwestern University's Kellogg Graduate School of Management.