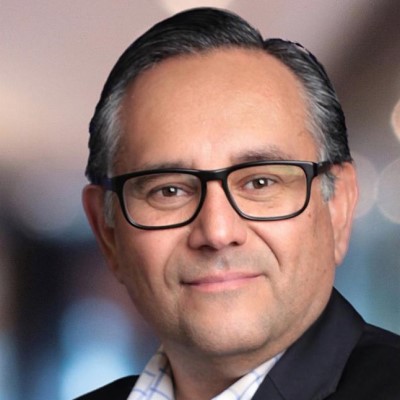 SVP, Merchant Services U.S.
Lorenzo Soriano, is a dynamic leader with 30+ years of international experience, out of which 19+ years have been with American Express. For the last four years, he has led the MS - U.S. Regional Centralized Client Group, responsible for more than 90%+ of managed Merchant accounts across the U.S., deepening the Amex relationship and driving Welcomed Acceptance.

Prior to this role, Lorenzo was President of Accertify where, as the first American Express executive to lead this organization, he successfully merged the two cultures. Within his first year, he led the team to reach profitability for the first time and thereafter, achieve strong double-digit revenue growth year-over-year. While scaling the business and expanding operations in Mexico, Madrid, India and Japan, his team focused on client value and satisfaction, achieving a best class NPS score of 75. Lorenzo also played a critical role in advancing fraud management assets within Accertify and informing the strategic direction and decision for the acquisition of InAuth.

Lorenzo joined American Express in 2000 as Director of Marketing for ICSS, responsible for Charge card, Customer Engagement, New Product Development, Membership Rewards and advertising. He was co-responsible for the launch of BLUE, Centurion card, Aeromexico co-brand Credit card, and The Centurion network of lounges. In December of 2005, he was promoted to VP and Head of GMS Mexico, responsible for all aspects of our MX merchant business. In October 2010, he was promoted to run GMS LAC.

Prior to joining Amex, Lorenzo´s career included entrepreneurial and corporate experiences, living in the U.S., Guatemala, Peru and his home country of Mexico with Diners Club, Western Union, Williams Energy and Vitro Glass. Lorenzo has been awarded a GFS Star, The Chairman's Award for Innovation, and the Presidents Club - Leadership Award three times.