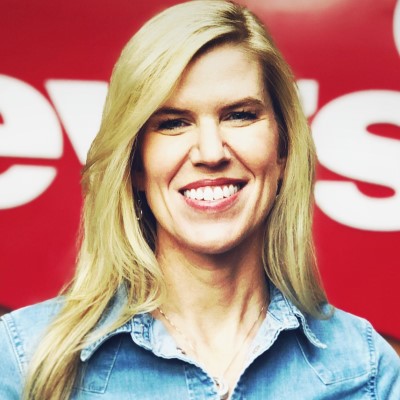 Executive Vice President and Chief Operations Officer
As executive vice president and chief operations officer for Levi Strauss & Co., Liz O'Neill is responsible for all supply chain operations, including sourcing, end-to-end planning, distribution, logistics and sustainability. Liz also leads companywide innovation, managing our internal start-up capabilities and offsite design lab while simultaneously working closely with our vendor partners to execute our latest product creations. Liz reports to the president and CEO, Chip Bergh, and is a member of the company's executive leadership team, which guides the strategic direction for LS&Co.

Prior to joining LS&Co., Liz spent 13 years at Gap Inc., where she held leadership roles with the Gap brand and Old Navy and oversaw sourcing and production management for Gap Inc.'s global brands. Liz was named one of the "Most Creative People in Business" by Fast Company in 2019, and currently serves on the board of the American Apparel and Footwear Association. Originally from West Point, NY, she graduated with a bachelor's degree in English from the University of Tulane.