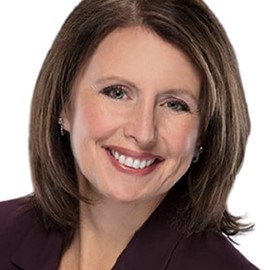 Chief Information Officer
Laura Miller was named chief information officer of Macy's, Inc. in March 2021. In this role, she is responsible for the company's information technology platforms and teams including the company's data and analytics center of excellence. Previously, she served as global chief information officer of IHG since February 2018. In that role she was responsible for strategy, delivery, operations and security for more than 5,900 hotels in over 100 countries. She delivered several organization-wide transformational changes including implementation of a new central reservation system that is delivering increased revenue and lower operational costs.

Prior to that role, Miller served as senior vice president at First Data Corporation (FDC), a highly regulated global payments processing leader that serves more than six million merchant locations, thousands of card issuers and millions of consumers. Previously, she was a member of the technology mergers & acquisitions team at TD Ameritrade. In addition, she has served in other senior leadership capacities at The Patent and Trademark Office, The Housing Opportunities Commission of Montgomery County, Maryland and British Aerospace, PLC.

She serves on the boards of LGI Homes (LGIH), an industry-leading residential home design, construction, sales and marketing business, and of EVO Payments (EVOP), a global merchant acquirer and payment processor.

Miller holds a master's in computer systems management from the University of Maryland.