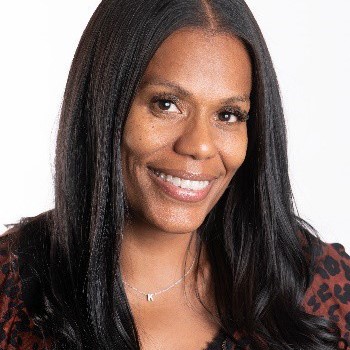 SVP and Chief Diversity and Inclusion Officer
Kiera Fernandez proudly serves as Target's Senior Vice President of Talent & Change and Chief Diversity & Inclusion Officer. She is responsible for leading and advancing Target's enterprise-wide diversity, equity and inclusion strategy as well as leading the Talent and Change team and strategy. Kiera's strategies cascade across the Target enterprise to help propel Target's purpose of helping all families discover the joy of everyday life.

Kiera offers a multifaceted perspective to diversity, equity, inclusion – championing Target's strategy in every aspect of the business. Over the last several years, Kiera has continued to build a career across multiple HR functions. Of recent note, she is a founding member of Target's Racial Equity Action and Change (REACH) committee, which is tasked with urgently advancing diversity, equity, and inclusion work for Black team members, guests and communities. In her role, Kiera helped lead Target's pledge of $10 million to social justice organizations and commitment to providing 10,000 hours of pro-bono consulting services for business owners of color in the Twin Cities.

In addition to her human resource and DE&I expertise, Kiera has extensive background in retail operations, process and project management, store operations, and team leadership. In fact, Kiera began her career at Target in 2001 as an Executive Team Leader for Stores, subsequently serving in a variety of leadership roles. Since that time, Kiera has led teams in Merchandising, Stores, Operations and Human Resources.