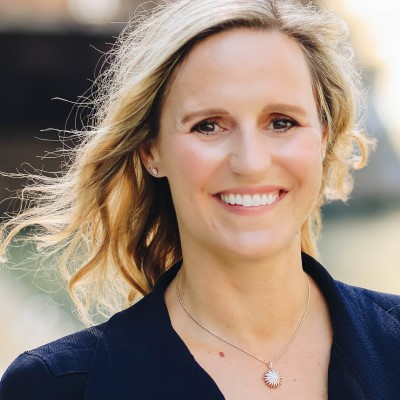 Midwest Innovation Lead and Chicago Innovation Hub Director
Karen Voelker is Accenture's Midwest Innovation Lead and Chicago Innovation Hub Director. She has 19 years of experience working in the retail and consumer packaged goods industries, focused on innovation, digital, merchandising, inventory optimization, and store operations. Our Chicago Innovation Hub is a place where dreamers meet makers – bringing our clients capabilities, expertise, and inspiration needed to bring new ideas to life.

Karen has planned and facilitated more than 1000 workshops and innovation programs with clients from across consumer-facing industries, which were focused on exploring consumer trends and defining the operational implications. Karen is passionate about helping support clients in the development of their innovation practices, processes, organization and showcases.

Karen is based in Chicago, Illinois and has a degree in Management Information Systems from Bradley University. She lives with her husband who also works in retail and their 2 boys. In her free time she loves to read, try new experiences and any vacations that involve water, especially scuba diving.