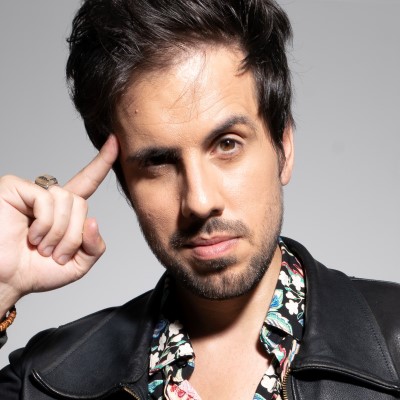 Mind-Reader/Metaverse Mentalist
João Blümel is a Portuguese entertainer and mentalist who performs both in Portugal and internationally. You can see him on stage, television and corporate events, where he reads people's minds using an original blend of psychology, magic, Neuro-Linguistic Programming, body language and intuition.

Since 2008, João has created and performed 7 unique public Mind-Reading shows on both sides of the Atlantic. He has performed not only in Portugal but also in countries like Brazil, USA, England, Switzerland and most recently Dubai, at Expo 2020 Dubai.

Over the past 3 years João has been developing a brand-new kind of entertainment, fusing mind-reading and hi-tech.

His latest show – The True Influencer – combines VR, AR, MR, tech gadgets and social networks to bring you a modern, unique, deeply immersive mind-reading experience.

Currently, João is developing a metaverse show on Spatial, where he reads people's minds in his virtual stage, as an avatar, defying the boundaries of real-life entertainment.