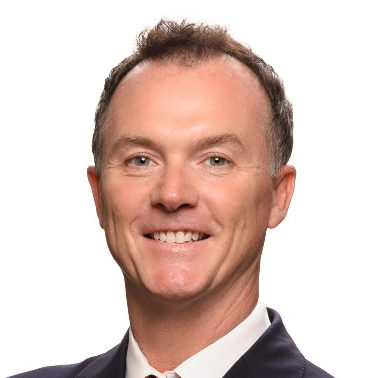 Jim Barnes is CEO of enVista, the only global retail software solutions and consulting services firm with the depth and breadth of capability to truly optimize and unify both physical and digital commerce end-to-end, from order capture through fulfillment and from source to consumption.

For the past 30 years hundreds of world-leading brands like Sephora, Best Buy, Spencer's, Kellogg's, Spouts, GNC, Toys 'R' Us Canada, Pepsico, Tractor Supply, Giant Eagle, Advance Auto and Urban Outfitters have partnered with enVista to overcome complex supply chain, IT and omnichannel challenges in order to improve profitability, customer service and competitive advantage.

In 2014, Barnes recognized that omnichannel retailers needed agile, next generation unified commerce solutions that would rapidly integrate and accelerate omnichannel profitability, optimize enterprise order orchestration and fulfillment, and enhance the customer experience and engagement. Under Barnes' direction, enVista strategically built from the ground up a full suite of omni-channel solutions on a single commerce platform, data model, microservices architecture and integration framework. Today, enVista's omnichannel order management system (OMS) on its Unified Commerce Platform and nimble consulting teams are recognized by leading analyst firms and are leveraged by today's top retailers to power omnichannel transformation - with agility and profitability.
Barnes sits on the executive board for several retail brands. He is regularly featured in industry and business publications, serves as a Forbes contributor and a Retail Brain Trust contributor, and annually speaks on retail and supply chain topics at National Retail Federation's Big Show, Operations Summit, Future Stores, IRCE, the Retail Industry Leaders Association Supply Chain Conference, and other partner and supply chain conferences. Barnes was also recently recognized as a 2020 RIS News Influential Mover and Shaker.