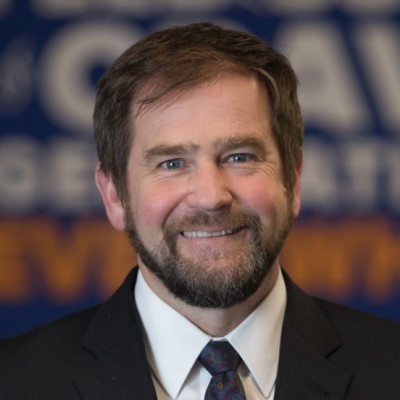 Jamie T. Richardson is an "Ultimate Craver" who took his love of White Castle sliders to its logical extreme, joining the White Castle home office team in 1998. Jamie serves as Vice President, White Castle System, Inc. with responsibilities for marketing and public relations. Prior to this role, Jamie served as Vice President of Corporate Relations and Communications.

Jamie's craving for White Castle was nurtured during time he spent working on the J. Walter Thompson advertising agency team, where he also had assignments on a range of accounts like Domino's Pizza and Carhartt Outdoor Apparel. In recent years, Jamie has led White Castle's involvement in entertainment projects like "Harold and Kumar Go to White Castle", "Undercover Boss" and "Impractical Jokers." He has made over 50 national television appearances on behalf of White Castle. Jamie is also frequently quoted in publications like the Wall Street Journal, New York Times, Washington Post, and Forbes.

In 2020, Jamie was appointed by Ohio Governor Mike DeWine to serve on the state's Restaurant Advisory Group Board for restaurant recovery during the COVID pandemic. He has testified before the United States Congress to share perspectives on how proposed policies impact family businesses and restaurants. In 2014, he was recognized as the National Restaurant Association's Chain Restaurant "Advocate of the Year" and in 2016, he was named the National Council of Chain Restaurants "Ambassador of the Year."

Jamie is a graduate of Siena Heights University and was named the recipient of the "Outstanding Alumni Award" in 2010. He earned his MBA degree from Ohio Dominican University. Jamie and his wife Kate live in Mount Vernon, Ohio and have five children, Brendan, Chloe, Mary Grace, Maggie and Finn. In his spare time, when he isn't watching C-Span 3, or musing on metaphysics, Jamie is often spinning classic rock hits from his vinyl LP collection.