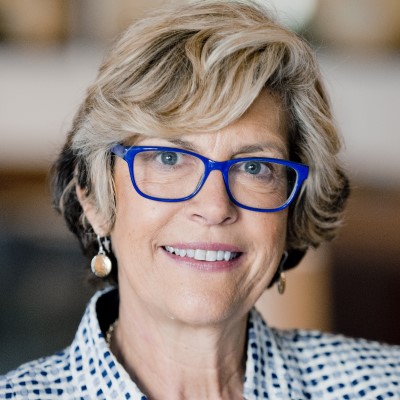 Partner, Candezent Advisory, Contributor, The Robin Report
Gwen's career has been devoted to heightening brand connections throughout the retail environment as consumers move closer to purchase.

For the past 14 years, Gwen has run The Store at WPP, the world-leading communications services group. At The Store, Gwen is responsible for extending WPP's leadership in retail innovation and supporting global resources for WPP group companies across the Americas and Australasia. The Store serves over 150 WPP companies and their clients, which include Coca-Cola, Ford, Microsoft, Target and Walmart International, to name a few. Gwen is charged with identifying issues and trends most important to retailers and brands around the world.

Gwen started her career in Advertising and worked 10 years at Foote, Cone and Belding and also at Young & Rubicam. She was Managing Director of a retail strategy and design unit at Frankel, that was subsequently merged into Leo Burnett.

Gwen promotes best practices throughout the retail marketing community and has written numerous articles for business publications including Harvard Business Review, Brand Week, and Journal of Brand Strategy where she serves on the editorial board. Her views on retail have been quoted in The Wall Street Journal, the New York Times, and Business Week. Based in Chicago, Gwen is a speaker at many international events including the National Retail Federation. She is also a guest lecturer at Northwestern University, University of Chicago Booth School of Business and the University of Arizona.

Last year, Gwen launched an iTunes U channel in partnership with the University of Arizona to promote leading thinking in Retail Brand Strategy and Innovation.

Gwen graduated from Hampshire College with a BA and earned a Certificate in Advanced Advertising from Northwestern University and the 4 A's.