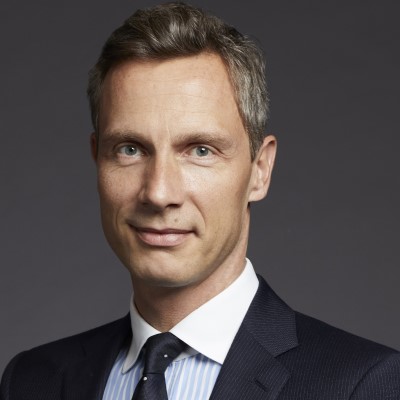 As a visionary retail transformation expert, Geoffroy van Raemdonck is enabling thoughtful and performance-driven business decisions at NMG, encouraging and fostering innovative thinking, and leading a strategy of integrated luxury retail across stores, e-Commerce, and remote selling. Geoffroy was appointed as Chief Executive Officer of Neiman Marcus Group (NMG) in February 2018. During his tenure, he has turned the business trajectory positive, built a leadership team committed to digital excellence, and enhanced NMG's unique ability to serve customers at the highest levels to drive new, global growth. He has woven in Environmental, Social, and Governance (ESG) standards throughout the organization and fostered an inclusive culture powered by the concept of Belonging. Early in his role at NMG, Geoffroy oversaw the management of MyTheresa, doubling its revenues which led to its successful initial public offering. In 2020, he led the company through a successful restructuring and debt-reduction plan, enabling investments in the company's digitally-enabled future.

Geoffroy has built a career driving performance improvements and digital growth platforms at several prominent luxury brands in Europe and the United States and is deeply passionate about the art and beauty of luxury fashion. Prior to NMG, Geoffroy served in leadership roles at Ralph Lauren and Louis Vuitton and was Chief Executive Officer of St. John Knits. Earlier in his career, he advised consumer and brand-driven companies at The Boston Consulting Group in the New York, Chicago, Paris, and Brussels offices and served in senior roles of increasing responsibility at L Brands.

A native of Brussels, Geoffroy graduated summa cum laude from the Université Catholique de Louvain in Belgium with a master's in business and sciences. He later obtained an MBA from the University of Chicago in 1998.