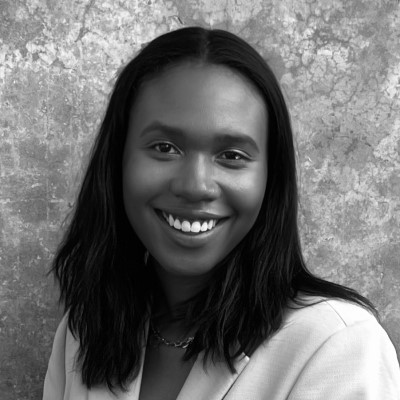 Retail Client Innovation Lead
Gabriella Fox is a leader in Accenture's North American Innovation practice. In this role, she drives innovation engagements for Accenture's Innovation Hubs which work side-by-side with clients to ideate, rapidly prototype, and scale innovative products and services to help advance their strategic priorities.

Throughout her career Gabriella has served many Fortune 500 companies. She brings expertise in retail innovation, with a focus on customer and store experience, and facilitating engagements that advance new ways of thinking to approach complex problems. Her passion for transforming the retail landscape has led to innovation strategies and solutions that drive growth and customer engagement.

She believes that a successful retail experience is not solely about transactions but about creating meaningful interactions that resonate with diverse communities. Her passion for inclusivity, dreaming up future visions, and keeping a pulse on cultural and macro trends help clients to remain at the forefront of industry changes and position themselves as pioneers in the evolving world of retail and customer experiences. The future of industry convergence also excites her as she explores opportunities that blur the lines between retail and various sectors.

In addition to her retail innovation role she co-leads an initiative that sits at the intersection of social impact and innovation to ideate with communities to address challenges that their cities are facing.