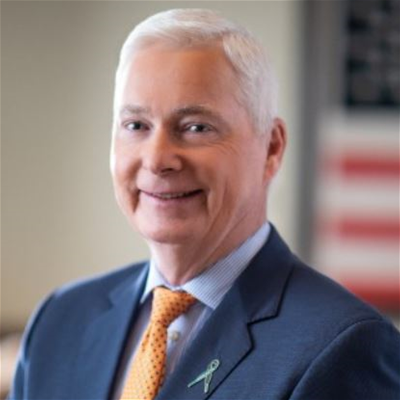 Ed Stack is the executive chairman of DICK'S Sporting Goods, the largest, omni-channel sporting goods retailer in the United States. In addition to overseeing merchandising for the company, Ed leads several of DICK'S key strategic growth initiatives.

From 1984 through January 2021, Ed served as the company's chairman and chief executive officer. He led the company through a remarkable period of growth, guiding the company's evolution from two stores in upstate New York to a Fortune 500 company with more than 850 DICK'S Sporting Goods, Golf Galaxy, Public Lands and Going, Going, Gone! stores.

A passionate advocate for youth sports, Ed has led DICK'S Sporting Goods' efforts to help more than one million young athletes across the country play sports through support from DICK'S and The DICK'S Sporting Goods Foundation's Sports Matter program, the largest such charitable initiative of its kind.

Following the tragic school shooting in Parkland, Florida, he and the company made the decision to stop selling assault-style firearms and high-capacity magazines and raised the age to purchase any firearm to 21. He also appealed to Congress to make changes to the nation's gun laws. Ed has vowed to keep the conversation going around commonsense gun reform until meaningful change is realized.

Ed is the author of It's How We Play the Game: Build a Business. Take a Stand. Make a Difference. He serves on the board of directors of the National Retail Federation and the advisory board of Wharton's Jay H. Baker Retailing Initiative. Ed formerly served on the Greater Pittsburgh Chamber of Commerce Board of Directors, Seton Hall University Board of Trustees and the KeyCorp Board of Directors. Ed earned his Bachelor of Arts and Science degree in accounting from St. John Fisher College.