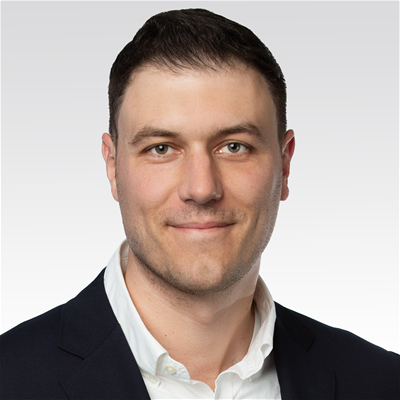 Executive Vice President, Supply Chain Operations
Dave joined Walmart in February of 2018 leading the Operational Excellence team in the eCommerce organization. In 2019, he was given the opportunity to direct the eCommerce Product and Engineering organizations, taking responsibility for the Omni-Supply Chain Product and Engineering organization in 2020. Soon after, he took a senior role leading the Innovation and Automation space across the US business. In 2022 he was promoted to EVP, overseeing End-to-End Supply Chain Operations at Walmart. Since joining the company, he's had the good fortune to build and serve small agile teams who obsess over customers, associates, and delivering business results. These efforts have resulted in better customer service, simpler processes, and have helped drive everyday low costs within the supply chain.

Before joining Walmart, Dave began his career in the brewing industry in 2007 where he worked on warehouse optimization and in canning operations for Anheuser-Bush. After this experience, he joined Amazon and became a leader at their first all-apparel fulfillment center. During his time there, he supported the team as it scaled from 1.4k to 16k employees across 11 countries. In all of his roles, his focus is on empowering teams to simplify and standardize processes and to find new ways to improve the customer and associate experience.

Outside of work, he spends most of his time with his wife, Danielle, and two girls, Colette and Eloise. They enjoy traveling and outdoor activities such as horseback riding and skiing. In addition to spending time with family, he enjoys reading, refining his guitar playing skills, and attempting to remain mostly upright on his mountain bike.