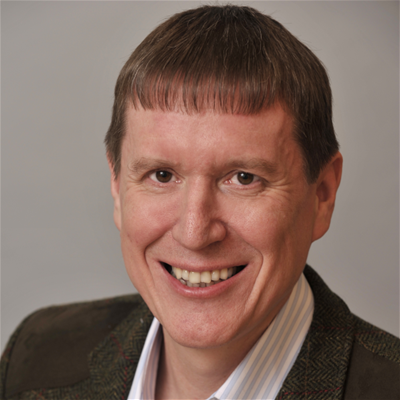 Global Retail, Hospitality and Consumer Goods Industry Director
David is the Retail, Hospitality and Consumer Goods (RHCG) Industry Director at Intel Corporation leading on our strategy and sales execution. In this role he is responsible for the development & delivery of Intel's positioning and sales strategy within the RHCG industries worldwide. Key responsibilities include:
-The Intel Global RHCG Industry Point of View.
-The development of executive level relationships within key RHCG businesses
-Leadership of the global RHCG industry sales group.
-Representing Intel within key industry bodies driving industry strategic initiatives

Before his time at Intel David worked for 12 years at Microsoft and for 14 years in large ISVs/OEMs selling to Retail and Hospitality companies around the world. Overall, David has nearly thirty years' experience working in the RHCG industries in global roles that include Sales, Marketing, Business Development and Software & Hardware development.

When not traveling on business, David lives with his family near Bath in the West Country, United Kingdom.