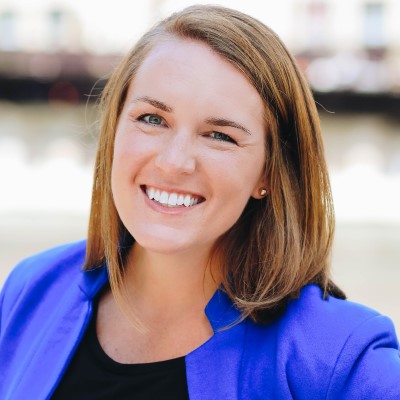 Retail Client Innovation Director
Cassidy Beadle is a Senior Manager in Accenture's North American Innovation practice. In this role, she drives the retail strategic vision for Accenture's Customer Innovation Network (ACIN), which helps Accenture clients transform through innovation initiatives. Key elements of the role include architecting ACIN's capabilities, assets, and talent to our help Accenture clients understand how they can leverage new ways of thinking, operating, and using technology to help advance their business.

Cassidy is deeply knowledgeable about the Retail industry and has served many Fortune 500 retailers across the country and around the globe, spanning industry segments and verticals. In addition to innovation initiatives at these clients, she has also guided programs spanning the retail value chain: supply chain, store operations, communication management, merchandising, and human resources.

She is personally passionate about helping Accenture clients with programs that drive positive social impact and is currently leading an initiative to bring innovative ideas to solve Chicago's local challenges. Cassidy also enjoys designing and facilitating design thinking workshops for Retail C-suite executives to help them discover innovation initiatives they can undertake to be impactful and relevant in a highly dynamic world.