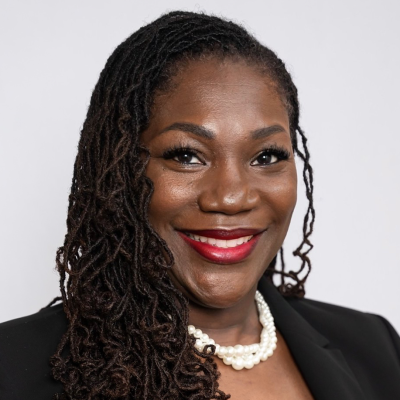 Director of Information Technology (IT), Customer Satisfaction
Calandra Cleveland is a Director of Information Technology (IT), Customer Satisfaction at AutoZone, the largest retailer of aftermarket automotive parts and accessories in the United States with over 7000 stores globally. Her responsibilities include the oversight of the store software release process and the modernization of legacy store applications. Partnering with business leaders in areas of Store Operations, Operations Process Improvement, Store Development, Loss Prevention, Legal and Enterprise Communications.

Calandra has nearly 20 years of IT experience that ranges from data center operations to IT project management. She specializes in technology modernization and has led business transformative projects at multiple Fortune 500 companies. Prior to joining AutoZone, she held IT leadership roles at FedEx and St. Jude Children's Research Hospital.

Calandra holds a Master of Business Administration in Management Information Systems and a Bachelor of Science in Computer Science with a concentration in software development and Artificial Intelligence (AI) from the University of Memphis where she serves on the Computer Science Department Advisory Board. In her spare time, she enjoys volunteering and advocating for diversity in STEAM fields.