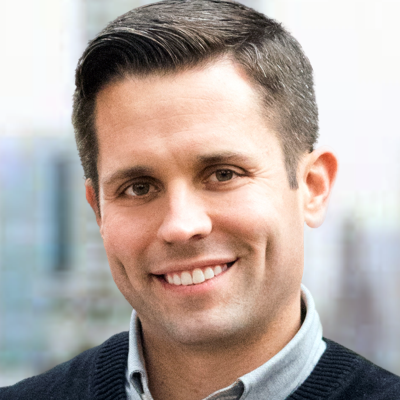 An architect, designer, and entrepreneur, Brad has spent the past 15+ years dedicated to visitor-focused experience design. During that time, he's been called upon by organizations including Harvard, Google, Gore, Comcast, the Smithsonian, and the Gates Foundation to find new ways of educating, engaging, and entertaining audiences of all ages. In 2021 he was recognized as a "40 Under 40" recipient by the Philadelphia Business Journal.

Previously, Brad served as Partner & Chief Strategy Officer at Bluecadet, where he was responsible for studio and project strategy focusing on the seamless integration of digital and physical experiences. He coined the term Experiential Master Planning® which was trademarked in 2021.

Brad received an M.Arch from Yale University and a B.Arch with Distinction from Iowa State University. He previously practiced architecture with KieranTimberlake, Pelli Clarke Pelli, and HNTB Sport. Brad has served as an Adjunct Professor at Temple University, where he created a new course on Design & Entrepreneurship. He's been a visiting critic at Princeton, Penn, Syracuse, Indiana University, & Michigan State and has lectured at innovation & design conferences across the country, including at SXSW, the Hopscotch Design Festival, the American Institute of Architects Conference, and the American Alliance of Museums Conference.