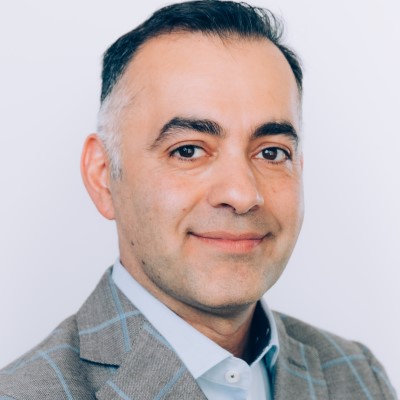 President Commercial and CTO
Behzad Soltani is an innovative ecommerce and retail senior executive with extensive experience in driving business growth through digital and consumer-focused initiatives.

Behzad joined Movado Group in 2018 and currently is Commercial President and Chief Technology Officer. He is responsible for the global sales, Company Stores, E-commerce, Global Information Technology and the Digital Center of Excellence - which he created to elevate the digital experience globally across all digital platforms, through innovative technologies and consumer-facing initiatives at the company.

Prior to working at Movado Group Behzad served as Vice President and General Manager of B2B at Boxed, where he was responsible for setting strategic vision and operational execution of all critical business functions. Mr. Soltani also held the position of Vice President and General Manager at Keurig, where he was responsible for transforming the Company's ecommerce business and credited with improving the overall customer experience online. Behzad has also held senior roles at leading companies such as Staples and FedEx. Mr. Soltani holds a Bachelor of Science in Computer Science degree from University of Massachusetts and a Master of Business Administration (MBA) from Boston University.