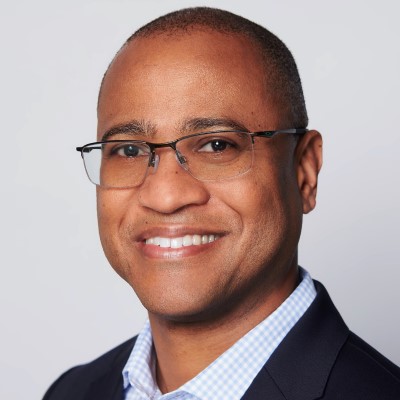 Chief Financial Officer and Chief Operating Officer
Adrian V. Mitchell is Chief Operating Officer and Chief Financial Officer of Macy's, Inc., appointed in March 2023. Mitchell leads stores, supply chain, technology, real estate, and the company's finance functions, including accounting, treasury, investor relations, internal audit, financial/capital planning & analysis, and procurement. Mitchell joined Macy's, Inc. in November 2020 as Chief Financial Officer. Mitchell also serves on the Board of Directors and member of the Audit and Governance Committees of Stanley Black & Decker.

Prior to joining Macy's, Inc. Mitchell was Managing Director and Partner in the Digital BCG and Consumer Practices of Boston Consulting Group (BCG). Prior to this, Mitchell had wide-ranging retail experiences. This includes serving as Board Director and member of the Audit and Finance Committee at REI Co-op. from 2016 to 2017. He served as chief executive officer of Arhaus LLC, a home furnishings retailer from 2016 to 2017. Mitchell joined Crate and Barrel in 2010 as chief financial officer. In 2011, he took on the additional responsibilities of chief operating officer and from 2014-2015 he also concurrently served as interim CEO. He held management positions at Target Corporation from 2007 to 2010 including director of strategy & interactive design for target.com and director of innovation & productivity leading enterprise-wide projects for Target Corporation. Mitchell began his career and spent approximately 10 years at McKinsey & Company, Inc. where he co-founded the NA Lean Operations Retail Practice.

Mitchell has a B.S. in Chemical Engineering from Louisiana State University and an MBA from Harvard University.