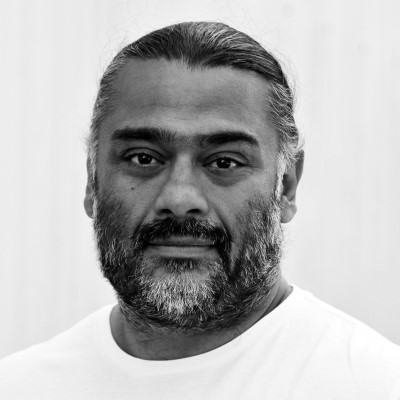 Immersive Strategy Consultant
Over the last two decades, Adipat has applied innovation thinking and knowledge to embed Immersive strategy at the core of global organisations (META (Facebook), Charlotte Tilbury, BBC, Virgin Atlantic, HSBC, Coventry University and Harbour, amongst others). Here, Adipat has helped to develop: evolved audience engagement ecosystems; streamlined business processes; metaverse architecture; V-Comm (virtual commerce) blueprints; blockchain mechanics and cutting edge storyworlds and IP. Adipat has positioned himself as a leading thinker in leveraging emerging tech to deliver innovation-led frameworks (in all realities) for both social and commercial impact.

From a personal perspective, Adipat is working to pioneer how powerful narratives can deliver real world social change. To this end, Adipat is an award-nominated writer / producer and his latest project centres around how we can eradicate forced marriages and honour crimes through building, and delivering, participatory engagement through an immersive storyworld. Empathy as software for advocacy.